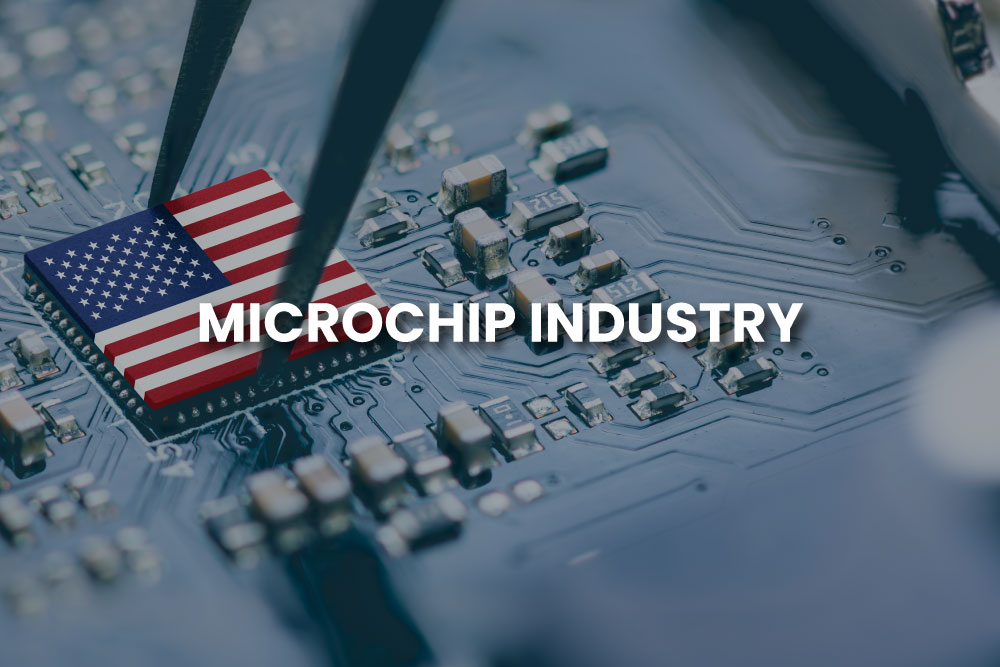 Microchip Industry
Rulon & White Governance Strategies: Advocating for Microchip Companies in the U.S. Before Congress and Federal Agencies
Rulon & White Governance Strategies is dedicated to representing the interests of microchip companies across the United States. With a deep understanding of the intricate dynamics of the technology industry, Rulon & White employs a comprehensive governance strategy to advocate for the needs and concerns of microchip companies before Congress and federal agencies.
Expertise in Technology Policy:
Rulon & White prides itself on its in-depth knowledge of technology policy and the unique challenges faced by microchip companies. The firm closely monitors legislative and regulatory developments related to the industry, ensuring its clients are well-informed and positioned to navigate the complex landscape effectively. By staying up to date with the latest advancements and trends in microchip technology, Rulon & White provides invaluable guidance to its clients.
Effective Representation before Congress:
Rulon & White's experienced team of lobbyists has a proven track record of effectively representing microchip companies before the U.S. Congress. The firm works closely with key lawmakers and committees, building relationships and crafting persuasive arguments to promote policies that foster innovation and growth in the microchip sector. By advocating for favorable legislation, Rulon & White helps create a business environment that allows microchip companies to thrive.
Engagement with Federal Agencies:
In addition to engaging with Congress, RWGS also represents microchip companies before federal agencies such as the Department of Commerce, the Federal Trade Commission, and the Federal Communications Commission. The firm leverages its expertise to participate in rulemaking processes, ensuring that regulatory frameworks are fair, transparent, and conducive to the growth and competitiveness of microchip companies. By advocating for sensible regulations, Rulon & White helps protect the interests of its clients and fosters an environment that encourages innovation and investment.
Collaboration and Strategic Alliances:
RWGS recognizes the importance of collaboration and strategic alliances in achieving its clients' objectives. The firm actively seeks opportunities to partner with other stakeholders in the technology ecosystem, including industry associations, research institutions, and advocacy groups. By forging strong alliances, Rulon & White amplifies its advocacy efforts, enhances its expertise, and fosters a cohesive industry voice before policymakers.
Rulon & White Governance Strategies is at the forefront of advocating for microchip companies in the United States. With its deep understanding of technology policy, effective representation before Congress, engagement with federal agencies, and collaborative approach, Rulon & White plays a crucial role in shaping legislation and regulations that support the growth and innovation of the microchip industry. The firm's unwavering commitment to its clients ensures that microchip companies have a powerful voice in Washington, D.C., as they navigate the challenges and opportunities in this rapidly evolving sector.